Collaborating is about lifting the level of art to new heights. For clients this means you get different styles that you love combined in 1 piece of art.
You can choose 2 or more artists to work on you in a 1 day sit or more. (Twice the amount of work done in 1 day, if you let them work at the same time) This is a way for artists to work together, learn from each other and see endless possibilities in the artform of tattooing. Lainey loves to collaborate with other artists and friends.
If you are interested in a collaboration with Lainey Bee and an other artist you love please fill out her bookings form and let her know with who you would like her to collaborate with. Lainey will contact the artist of your choice and will sort out a way to come together and work on your piece of art.
A collaboration with @Bintt for "The Kaos Theory Project" in 2019!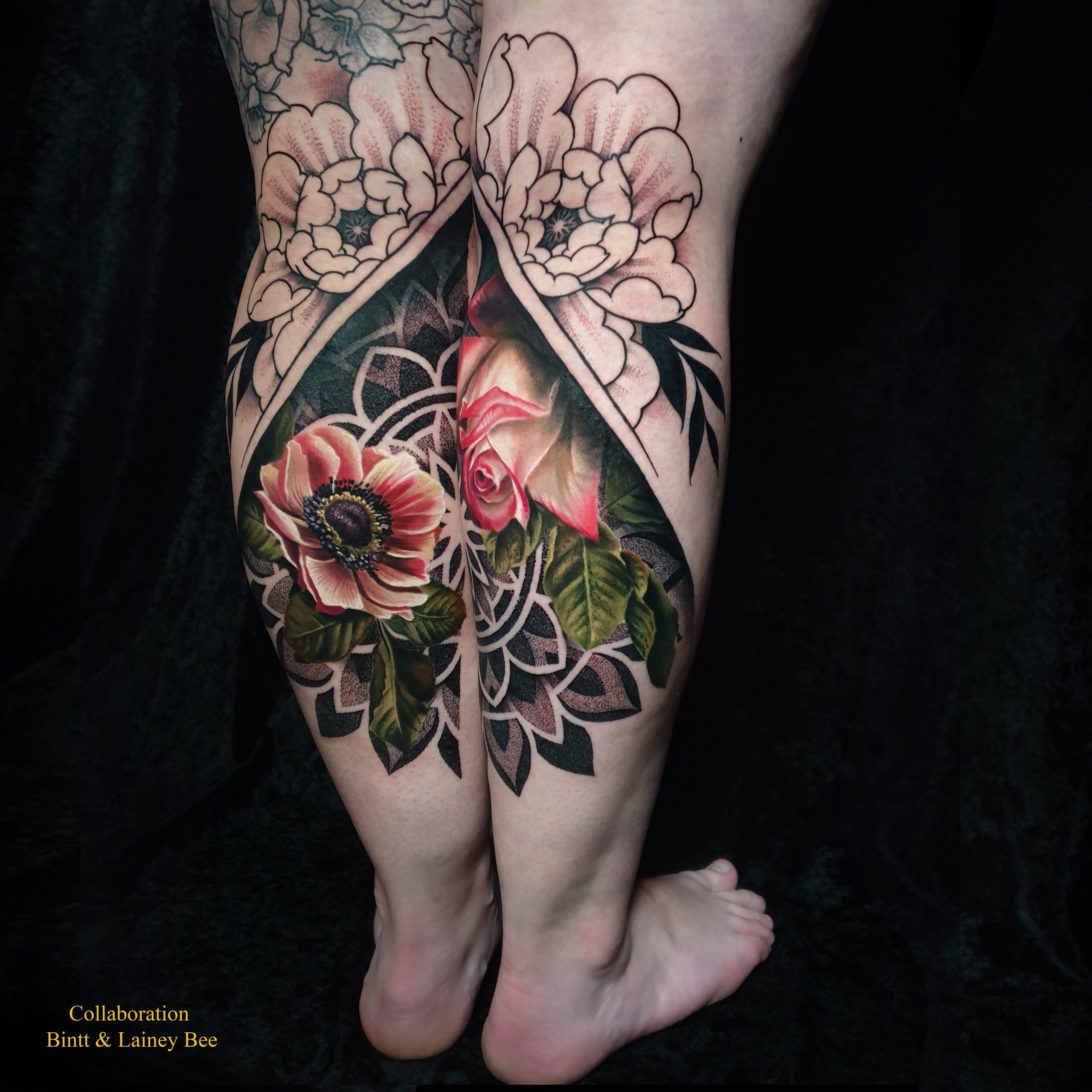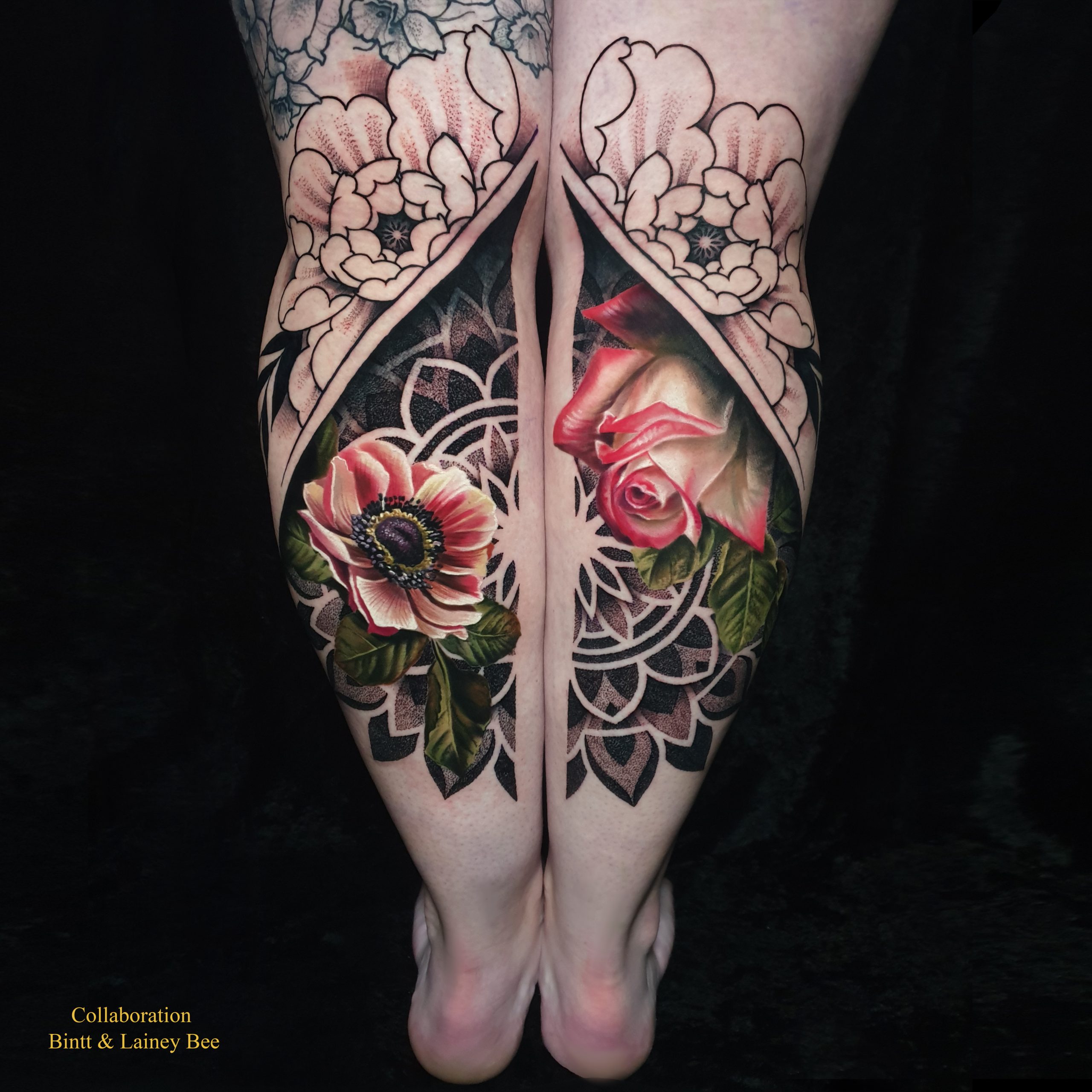 Lainey Bee ft. Kirsten Pettitt
A collaboration I've done with Kirsten Pettitt at No Regret Studio in the United Kingdom for "The Kaos Theory Project" in 2019!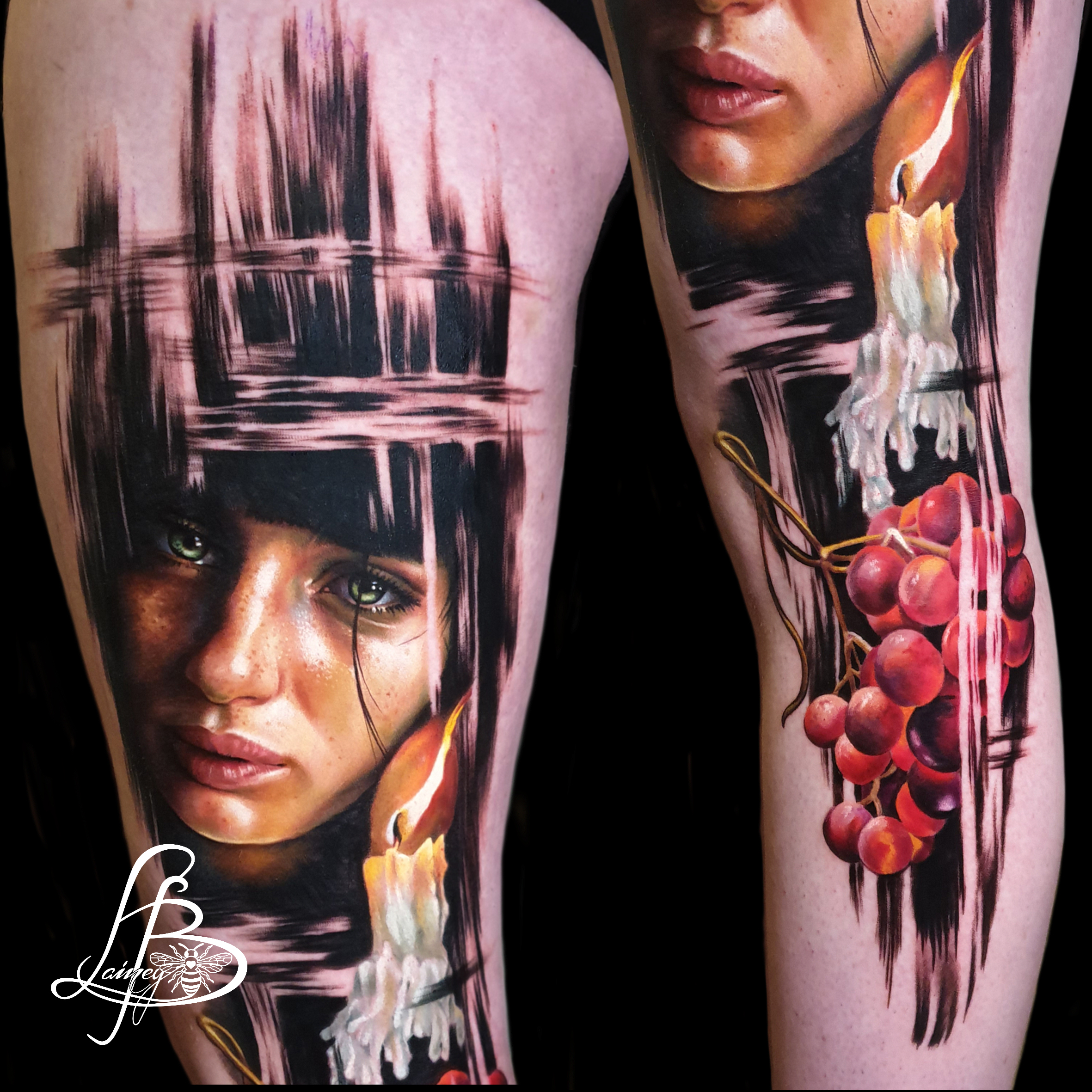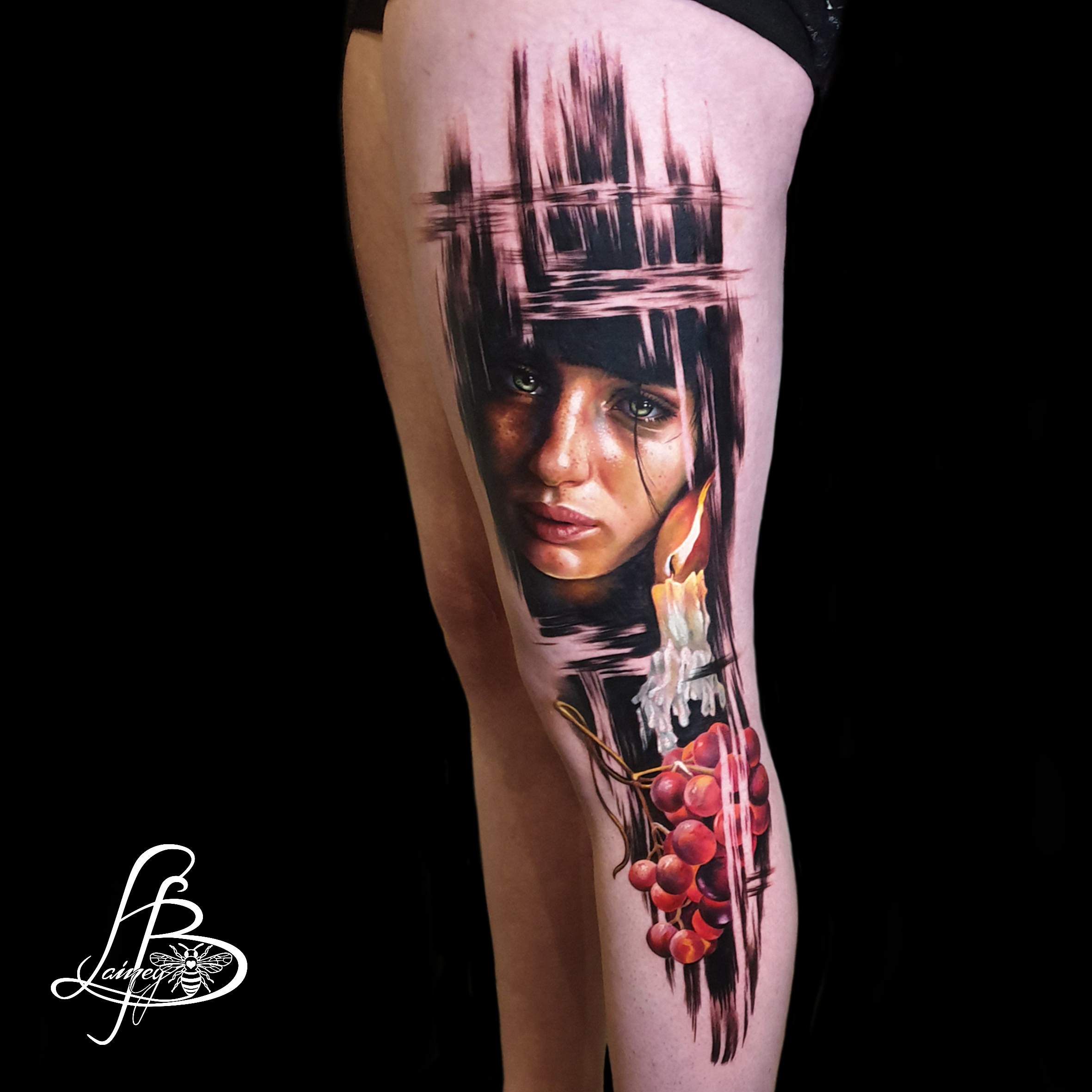 Lainey Bee ft. Richie Lucero
A collaboration Lainey Bee has done with Richie Lucero in 2019.
Some of the artists that are up for doing a (another) collaboration with Lainey are;
Kirsten Pettitt; full color realism and an expert in high contrasted faces from the UK
Richie Lucero; alround artist with an amazing illustrative Japanese style from Hawaii
Bintt; geometrical artist from the UK